İNTAÇ
İNTAÇ was established in 2004 to provide high level engineering service to the growing needs of the construction industry.
As technology advanced, fast, effective and economical design became crucial for vendors and contractors. Hakan and Sukan Külekçi has a great experience in both design and construction phases and this leads İNTAÇ to handle any project with different aspects to find the best solution for the client.
İNTAÇ has a reputation to complete their projects with A-class quality works and studies. The main goal of the Company is to maintain this reputation and success with a great dedication and concentration. The company staff consisted of highly educated and specialized engineers in assistance with experienced academic consultants. Thanks to MSc. and PhD. degree engineers, İNTAÇ can always follow the latest technology and literature to create more effective and economic solutions. Research and development is a never ending quest for İNTAÇ.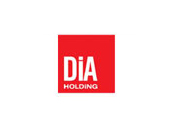 İNTAÇ
SOME OF OUR PROJECTS